Palmetto Bay Elder Law Attorney
When it comes to the legal needs of the older members of our society, elder law attorneys must be compassionate and genuinely committed to their cause.
The need for qualified elder law attorneys has been growing throughout the years as the population of people over 65 years old grows. Most families need good legal care for their elderly, including retirement, long-term care planning, guardianship, medical decisions, insurance, and other factors relevant to an aging person.
An elder law attorney should be as sharp and excellent as they are passionate and caring about the people they work for. At Cass & Ramos, PLLC, we have those skillful, experienced, and compassionate lawyers. As a leading legal firm, Cass & Ramos, PLLC offers the best Palmetto Bay elder law attorney services in the area. We provide a complete package of legal services needed to take care of an elderly person's legal concerns.
If you're looking for a trusted and accomplished Palmetto Bay, FL elder law attorney who is truly genuine and compassionate, look no further than Cass & Ramos, PLLC!
Call Cass & Ramos, PLLC today at (305) 699-0757 for your Free Consultation!
What An Elder Law Attorney Can Do For You
If you're sorting through our website, you're either sure you want to get an elder law attorney, or still looking for reasons why you should bother getting one for your parents or grandparents. If you're the former, then you definitely should avail yourself of our top-notch elder law services carried out by genuinely compassionate lawyers. If you're the latter, you must know that an elder law attorney provides great advantages to an older person's life.
Unlike other lawyers who specialize in certain fields such as criminal defense, tax, or corporate law, elder law attorneys focus on the legal environment of senior or disabled people. As a result, most elder law attorneys are experts in several fields of law that affect the elderly, including but not limited to, family law and elder abuse, estate planning, medical and insurance laws, and wills and trusts.
A good elder law attorney's goal is to take care of all the legal issues that will come to an elderly person's life, making sure that the person is well taken care of by their family, friends, and the appropriate public and private institutions.
At Cass & Ramos, PLLC, we are proud to have Palmetto Bay elder law attorneys who truly advocate the rights and well-being of our nation's elderly. Our lawyers are also well-equipped with all the necessary expertise, resources, and experience to provide all the relevant legal services to our clients.
Power of Attorney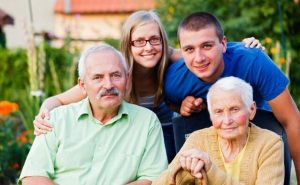 Our lawyers at Cass & Ramos, PLLC are adept at creating a durable power of attorney, the privately created, legally binding document that allows another person to make decisions for someone else, typically an elderly or a disabled person. We can provide advanced power of attorney filing so that when the unfortunate time of your elderly loved ones become incapacitated in mind or body, you can still make the important legal decisions for them.
Due to its capability as a legal document, POAs must be created only with someone you can truly trust. And we guarantee that you can trust our Palmetto Bay elder law attorneys at Cass & Ramos, PLLC.
Medical Needs
Of course, one of the biggest challenges that elderly people face is the fight for good health, and there are vital legal items that greatly affect their lives. The medical rights and needs of the elderly involve federal and state insurance, nursing homes, general health care, and long-term care. Cass & Ramos, PLLC will make sure that all the necessary legal paperwork, applications, records, processes, and resources will be properly addressed for the well-being of your elderly family members.
Estate and Financial Planning
The properties, assets, and liabilities of elderly people must also be taken care of. Their entire estate must be protected and properly transferred to the right people. We will take care of our client's will and testament and guarantee the perfect execution of its directives at the right time.
Care and Community
Finally, Cass & Ramos, PLLC is dedicated to taking care of an older person's life in terms of long-term care and community facilities. We will take care of the relevant legal processes and documents involved in ensuring that the elderly person has a proper guardian, caregiver, or a nursing home that satisfies their needs.
Let's Talk – Free Consultation
Advocacy for the rights and protection of the elderly is close to our hearts. We know how important it is for our beloved seniors to have the best lives they could have at their age. At Cass & Ramos, PLLC, we know we have what it takes to be the best Palmetto Bay elder law attorneys. When it comes to the legal welfare of your elderly loved ones, trust Cass & Ramos, PLLC.
Are you interested in our services? We can begin with your consultation session with one of our elder law experts so we can have a good grasp of your needs. We look forward to finding the best legal solutions for your elderly!
Call Cass & Ramos, PLLC today at (305) 699-0757 for your Free Consultation!