North Miami Beach Wills & Trusts Attorney
Your level of preparation can immensely influence your ability to overcome adversity. When we are at our later stages in life, or when we know our time is becoming more limited, we begin thinking about how we want to leave our loved ones secure. This is when the service of our North Miami Beach wills and trusts attorneys can prove to be valuable.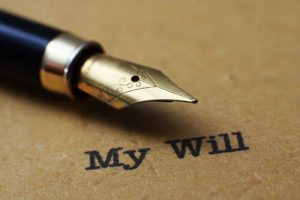 Cass & Ramos, PLLC is composed of trusted estate planning lawyers who specialize in the field of wills and trusts. We recognize your aim to properly allocate all your assets to the important people you will leave behind later in life. Our lawyers are fully equipped to guide you in every step of the process, ensuring that all your prepared documents are valid and substantial.
Wills are essential papers that allow you to bestow your assets to particular persons or organizations, appoint guardians for your children, and ultimately keep your family or children from the state's intestacy proclamations.
Trusts also can provide controls on your assets, whether you are living or dead.
The services we provide are marked by a passion for easing your legal burdens. We understand that humans can't fully control everything, including death, but having a legal groundwork is a smart and professional act of preparation for what is about to come. Be prepared and start talking to our North Miami Beach, FL wills & trusts attorneys today.
Call Cass & Ramos, PLLC at (305) 699-0757 for your Free Consultation!
Things to Remember in Wills and Trusts
A will designates instructions on how to distribute property after your passing. The most common inclusions are the names of beneficiaries, entities that will execute your will's terms, specific guardians for your minor children, and also definite details of your burial and memorial service. A legal will and testament should be written unmistakably to avoid confusion and disputes between your executor and beneficiaries.
Dying without a will can make managing your assets complicated because they will fall under the state's intestate law. Your descendants also may have to pay a huge amount in the probate process.
Although a trust functions similarly to a will, a trust helps your assets and beneficiaries avoid probate. Trust is a legal instrument where you (the settlor) appoint an entity (the trustee) to handle your beneficiaries' assets. It enables you to protect your assets from being used differently than what you intended to do if you were the one in control. A trust also has tax advantages, and it allows you to pass your assets to the next generation.
There are two types of trust you must remember. One is the revocable trust. The terms of this trust can be changed as long as the settlor is able to do so. The other type is an irrevocable trust which cannot be modified. However, if you made a revocable trust and you die, the trust becomes irrevocable.
Why You Need a Wills & Trusts Attorney
Carrying out your plans on your own might eventually end up in a pileup of complications, especially if you have a large amount of assets to handle. Relying on the internet for what to do is not enough since every state has estate laws that differ from one another and every family has its own unique needs.
With our professional North Miami Beach wills and trusts attorneys, you are guaranteed to have a will or trust that ensures the following:
Technicalities
There are specific terms and technicalities that only an experienced lawyer knows. Our lawyers can discern the most suitable ways to accomplish your goals. We can help you protect your assets during a potential will contest by providing a well-documented case file. We will make sure to help you minimize risk by taking the right measures in this complicated process.
Validity
If you make your documents, there is a chance of overlooking details that may prove crucial, such as signatures. You may even leave out assets you thought are not to be included. State statutes are also significant matters to consider. If you made your own documents and were not able to include particular details that the law requires to be on your will or trust, your effort may just go to waste and be considered invalid.
Credible North Miami Beach Wills & Trusts Attorneys
At Cass & Ramos, PLLC, your assets and personal details are always safe. Although your situation is unique, our wills and trusts attorneys have acquired adequate experience in various cases that may have been similar to yours. We will respect your decisions and will focus on helping you overcome the complex process of planning, evaluating assets and liabilities, and writing the document.
You do not have to be elderly or wealthy to draft a will or trust. Everyone can choose to be prepared for what might happen in the future and to maintain control of their property. Our North Miami Beach wills and trusts attorneys are here to explain what can be included in your will, how to divide your assets among your beneficiaries properly, and what to consider when filing one. We also get you informed on the advantages and disadvantages of revocable and irrevocable trusts.
Our trained and professional lawyers have a long list of families satisfied with our legal services. Our legal team has always been efficient and reliable in doing their jobs. Rest assured, we will give you the same level of satisfaction with our experience, knowledge, and skills in establishing valid wills and trusts.
Free Consultation
If you fear that you might lose control of your assets or if you have questions on state law regarding wills and trusts, your best choice is to hire an attorney from Cass & Ramos, PLLC.
With our in-depth knowledge of North Miami Beach law concerning wills and trusts, we will deliberate on all your concerns, assets, and other legal matters that we find valuable in your situation.
Call Cass & Ramos, PLLC at (305) 699-0757 for your Free Consultation!